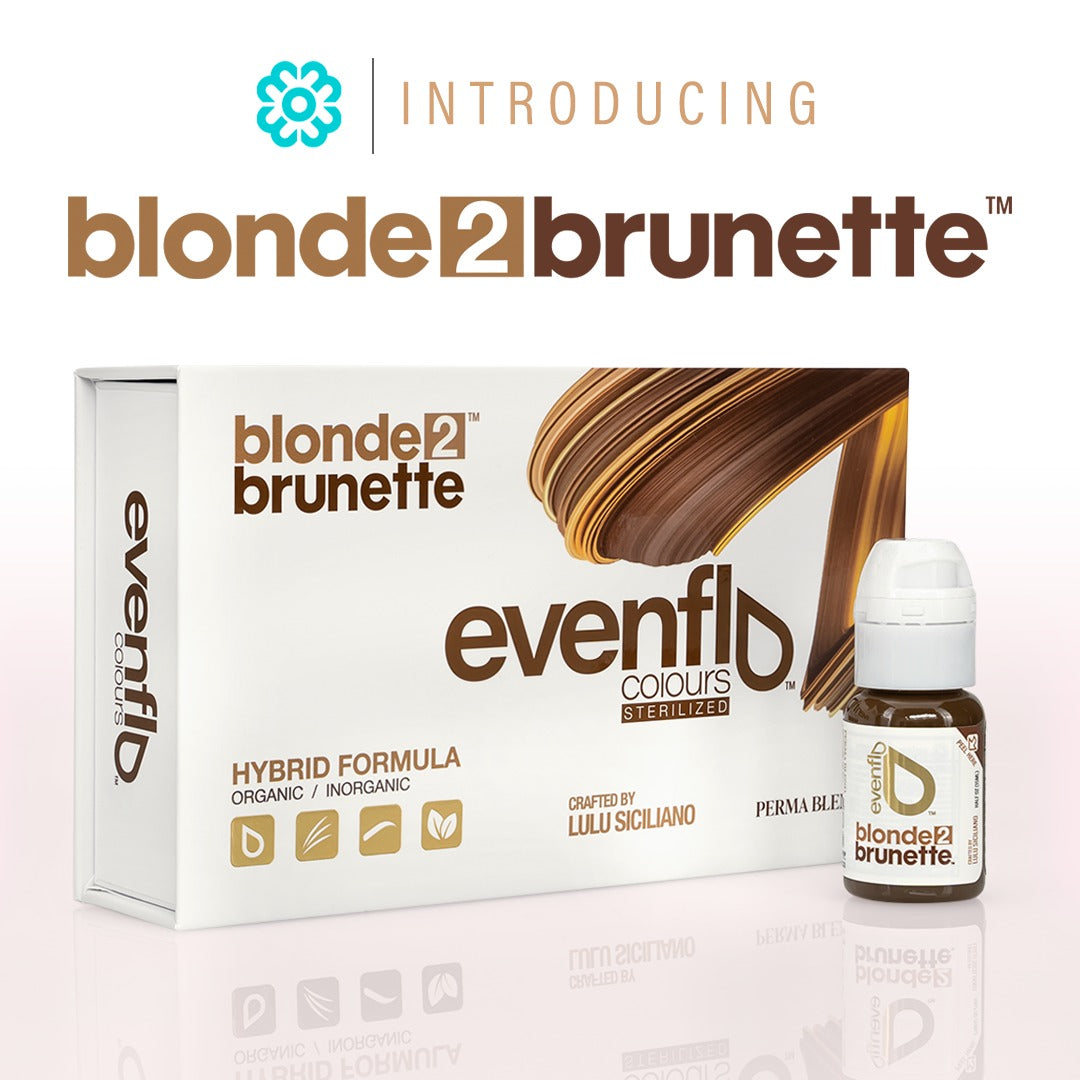 Lulu Siciliano has created yet another essential pigment set for perfectionists like herself. Relying on science and top artists' testing, blonde 2 brunette was designed as a pre-modified set with zero guesswork, allowing artists to achieve natural-looking results.

Evenflo Colours', blonde 2 brunette, is our new properly modified brow pigment set with a hybrid formula that works on all skin types on the Fitzpatrick scale and can be mixed or used straight out of the bottle. From blonde to brunette - and even our redheads. This is the only set you'll ever need.

With a slightly thicker consistency, artists can use each pigment straight with needle cartridges or manual devices. It's great for powder brows and hair strokes. Leaving the guesswork behind, artists can rely on this product to achieve the natural-looking results both the artists and clients are looking to achieve. Boost your client's confidence by bringing out their natural beauty.
No more unwanted hues, no more ash brown, no more pain.