Vertix Nano Round Liner Tight
Now:

$31.99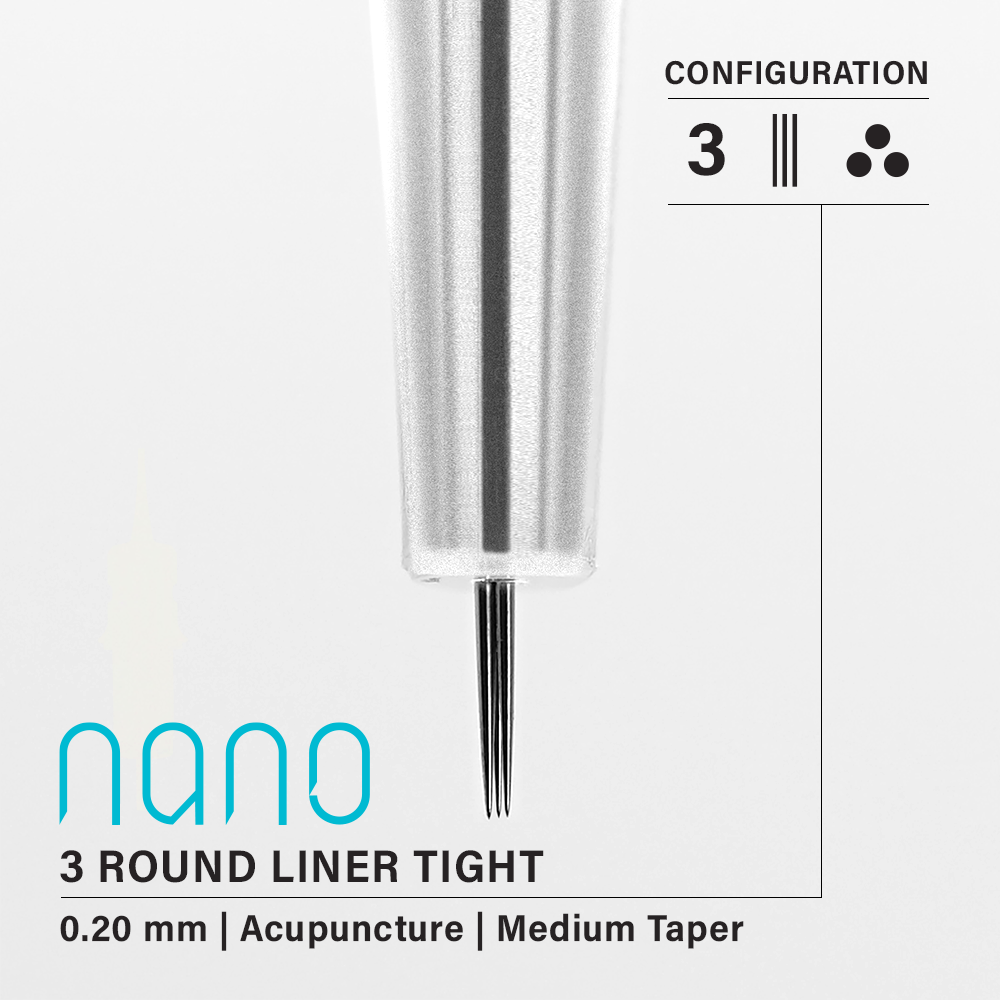 Vertix Nano Round Liner Tight
Now:

$31.99
Quantity
Discount
Regular Price
Price + Discount

CHOOSE YOUR NEEDLE CONFIGURATION
CHOOSE YOUR NEEDLE CONFIGURATION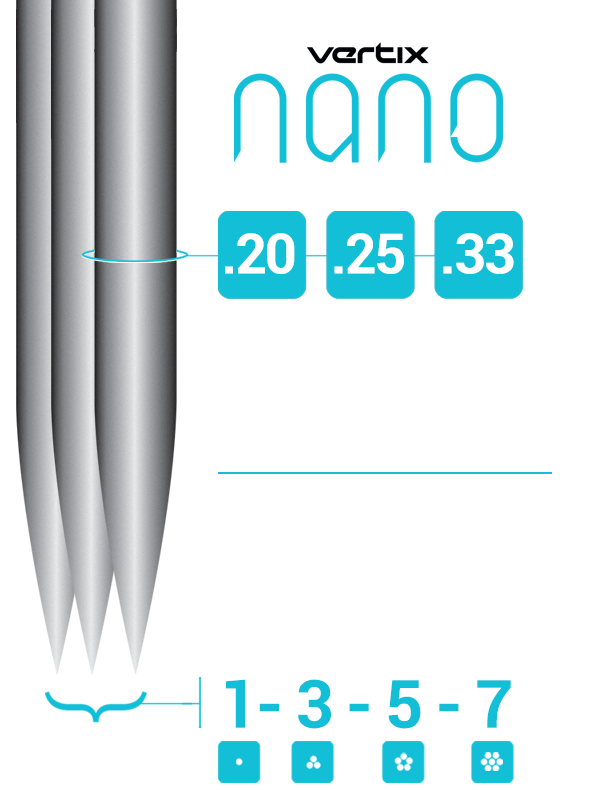 DIAMETER
Diameter is the width of the needle at it's widest point. Vertix Nano needles are available in 3 diameter options.
NEEDLE COUNT
Needle count refers to the amount of individual needles making up the cartridge. Vertix Nano has 1, 3, 5 and 7 needle cartridges.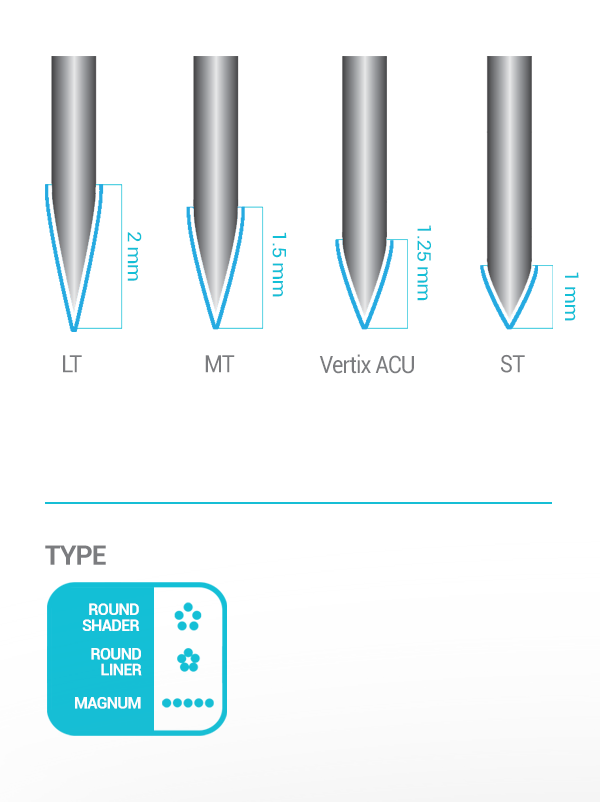 TAPER
The taper is the length of the point at the very end of each needle. Short taper will have a shorter point and a long taper will have a longer point.
The needle configuration indicates how the needles are grouped together. The letters that come after the needle diameter # and the needle count # in a needle code indicate the needle configuration.
Round Shader (RL), Round Liner (RL), U Magnum (UM).
CARTRIDGE FEATURES
Tip reservoir designed to maximize ink flow
& tip saturation.
Elongated tip profile enhances field of view.
Hummingbird tip reduces flex for fine lining.
Proprietary dual side vents.
Low tension diaphragm to prevent back-flow.