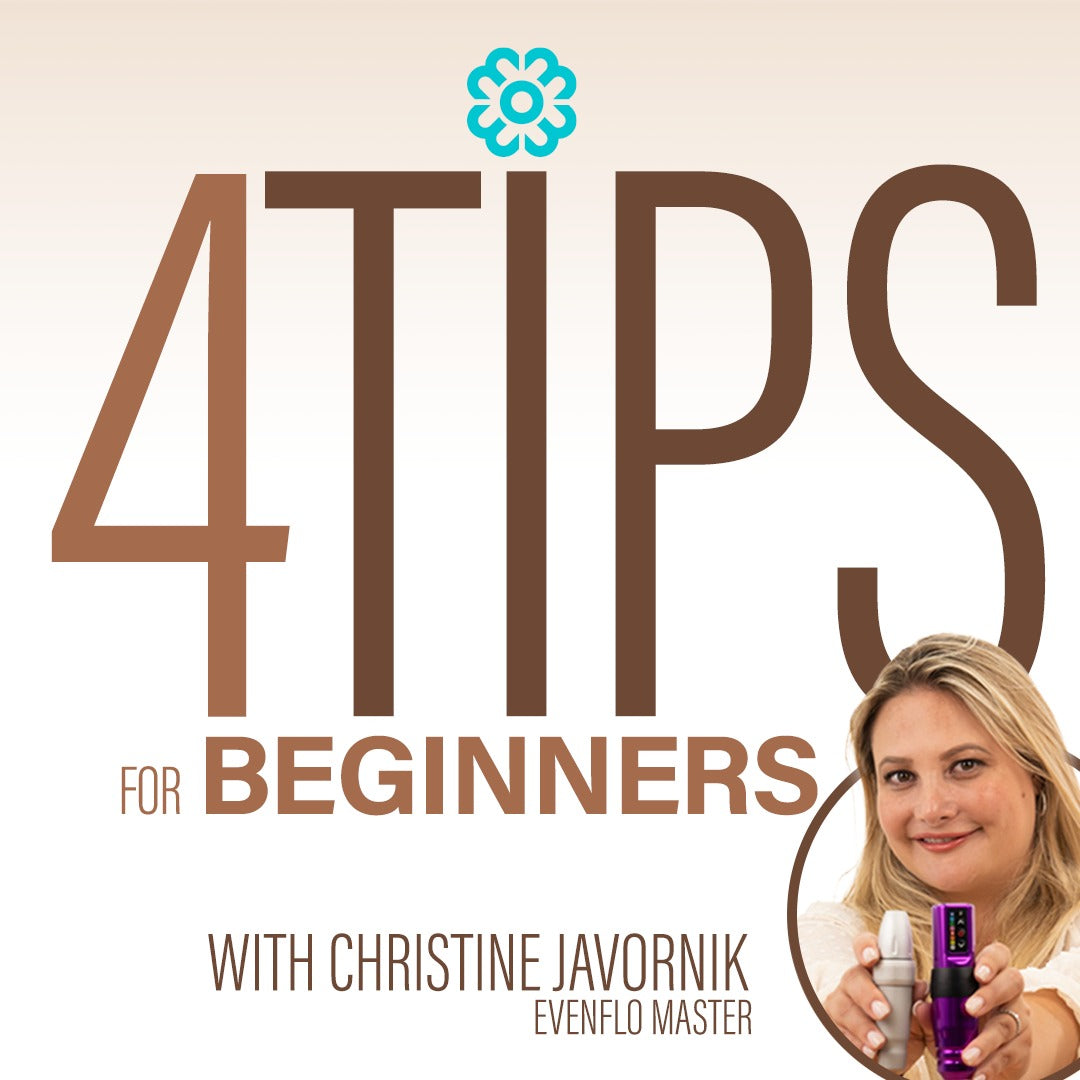 Christine Javornik is one of Evenflo Colours Master artists who specializes in Lip and Eyebrow procedures. She's been a part of the beauty industry for 15 years, and transitioned into PMU 6 years ago. Javornik was happy to share 4 tips she wished she knew when she first started in PMU.
Tip 1: Take Courses & Educate Yourself
The first tip Javornik has to offer is the importance of taking the right course and educating yourself with well-known masters within the industry. 
"You need to take a course with [masters] and not take a course that's cheap," she said. "People who have mastered this skill have invested a lot of their time, money and resources, in order to give the best courses available."
Javornik offers classes every 6 months at her academy, Christine Javornik Permanent Makeup Specialist & Academy. Classes are available in-person, and each class is done in a one-on-one fashion to keep track of their progress and improve in any techniques that needs improvement.
Tip 2: Invest in a Great Machine
The second tip this Evenflo Colours Master recommends is investing in a great machine that worldwide artists are using. 
"Definitely always would recommend that you look for an amazing machine that a lot of artists worldwide are using," she said.
Javornik originally started with Microbeau's Bellar, but since then, she has grown her collection by also using the Xion and Flux S. 
"Microbeau to me has been an amazing company," she said, "and I definitely recommend any of their machines to start off."
Tip 3: Pigments
The third tip is all about Pigments, which according to Javornik, your choice of pigments is what's going to give you "the best results ever."
"You have to use a great company," she said. "Evenflo is amazing…, and I definitely recommend it. "It's been my past pigments for the last five years and I love them."
Javornik loves Evenflo Colours Terra, Oak and Hazel brow pigments, and finds herself using Lulu's Rose, Clay and Malbec for lips. She also uses Neutralizer, Illume and AlterWhite to achieve beautiful results.
Tip 4: Anesthetics
The final tip that Javornik believes beginners should keep in mind is Anesthetics. At the start of her career, Javornik had a difficult time starting with Anesthetics. She bought whatever she could find on Amazon, and found the anesthetic to be faulty, and noticed her clients were uncomfortable during her procedures.
"Once I started using different anesthetics," she said, "they have been such a game-changer, and keep my clients completely comfortable."
Keeping your clients comfortable during any PMU procedure is important so they can remain calm throughout the entire process. Your clients must remain still, and making sure they're relaxed is a great way to make sure you get the result you're looking for.