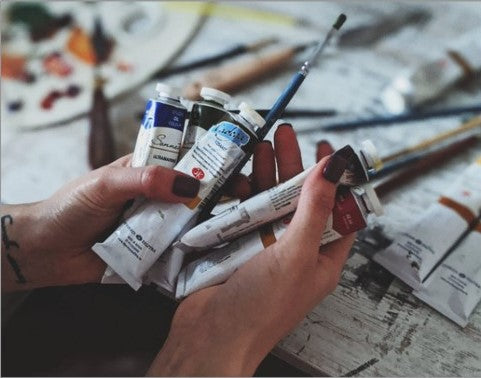 Our industry has been hit hard with COVID-19. With PMU shops closing, event cancellations and traveling PMU artists unable to travel, our community needs support more than ever before.
While these initiatives are believed to contain the virus, our brothers and sisters in the industry are left jobless, unable to provide for their families. These challenging times call for unpreceded strategies to mitigate the financial risks.
The team at Microbeau recognizes this and we created some ideas for strategies to help tattoo artists during this challenging time.
1. Sell gift cards
One of the best ways to get some cash right now is to promote gift cards and push them on social media. Set dates for when these gift cards are valid and honor them when the customer comes in. You can also suggest them as gifts for tattoo lovers.
2. Tell clients to pre-book
Contact your clients through different communication channels such as text, calls, email and social media. Catch up with them, make sure they are safe and ask if they would like to pre-book any tattoos for the next 2 months and if they can pay a portion of the service in advance. If the client has the means maybe they can pay a percentage up front. Remember to honor these promises to clients.
3. Social Proof
Encourage clients to leave reviews on popular search sites such as Google My Business, Yelp and Yellow Pages. This will not only help you be found online but can help you attract new clients that are looking for permanent makeup. Also try adding photos of your best work to these search engines so that potential clients can see your work. For example, if you live in Miami, try searching "Miami eyebrows" and seeing what comes up.
4. Take online classes
Many of the leading institutions are offering free courses on different subjects. Take a social media class, finance, design or art class. Brush up on skills or pick up new ones.
5. Get busy on social media
With many non-essential businesses closed, employees working remotely and people staying home, the time to increase social engagement is now. People are turning to social content more than ever before. Reach an audience that is looking for artists. Use hashtags and push more content than ever before.
6. U.S. Stimulus Package
If you live in the USA, the U.S. Senate passed a stimulus package that will give all workers a one-time payment of $1,200 and $500 extra for every child under the age of 17. This government check will probably be available in May.
7. Sell your art online
We, artists, by nature, love art. With the flexibility we have at home, why not draw some pieces and sell them on online marketplaces such as Ebay and Etsy. Depending on your artistic skills, you can also look into creating logo and other graphics for companies and individuals. Sites such as Fiverr and Upwork connect clients and artists.