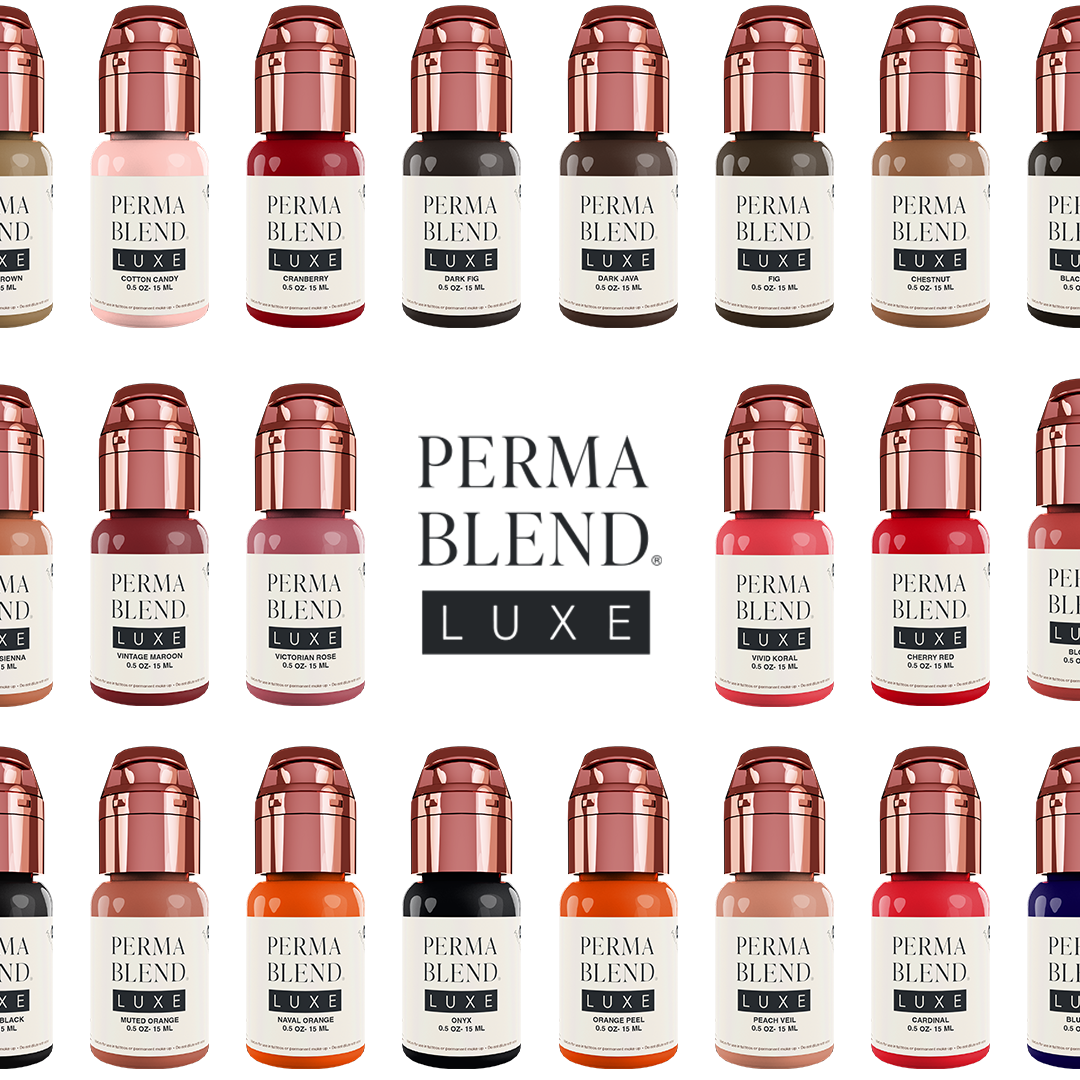 Why the change?
The EU Registration, Evaluation, Authorisation and Restriction of Chemicals, also known as REACH, has changed its regulations surrounding tattoo and PMU pigments. With over 1,300 banned substances and ingredients, this new regulation has restricted companies from manufacturing and providing quality inks to EU artists. 
Perma Blend's Solution
As a global pigment manufacturer, Perma Blend saw this as an opportunity to produce quality ink that exceeds regulatory standards. Introducing LUXE, Perma Blend's EU compliant pigment set for all artists across the globe.

All products produced by Perma Blend go through rigorous testing to ensure safety. Each ink set also includes a performance test and a review of critical details, such as the presence of micro and heavy metals.
To learn more, click here.
Challenges Faced
Founder of Perma Blend, Anne-Marie Rubino, faced multiple obstacles when developing LUXE, but Rubino and her team understood that artists were counting on them to develop EU compliance pigments so they could continue to work.
"We looked at our most popular colors for brows, lips and liners, and knew artists would want those similar colors within our new EU compliant pigment set," said Rubino. 
The Perma Blend team made it apparent to pay special attention to each tone's color values, undertones, transparency and opaques, to ensure the new line would have the same qualities artists have come to know and trust, from the World Famous Family.