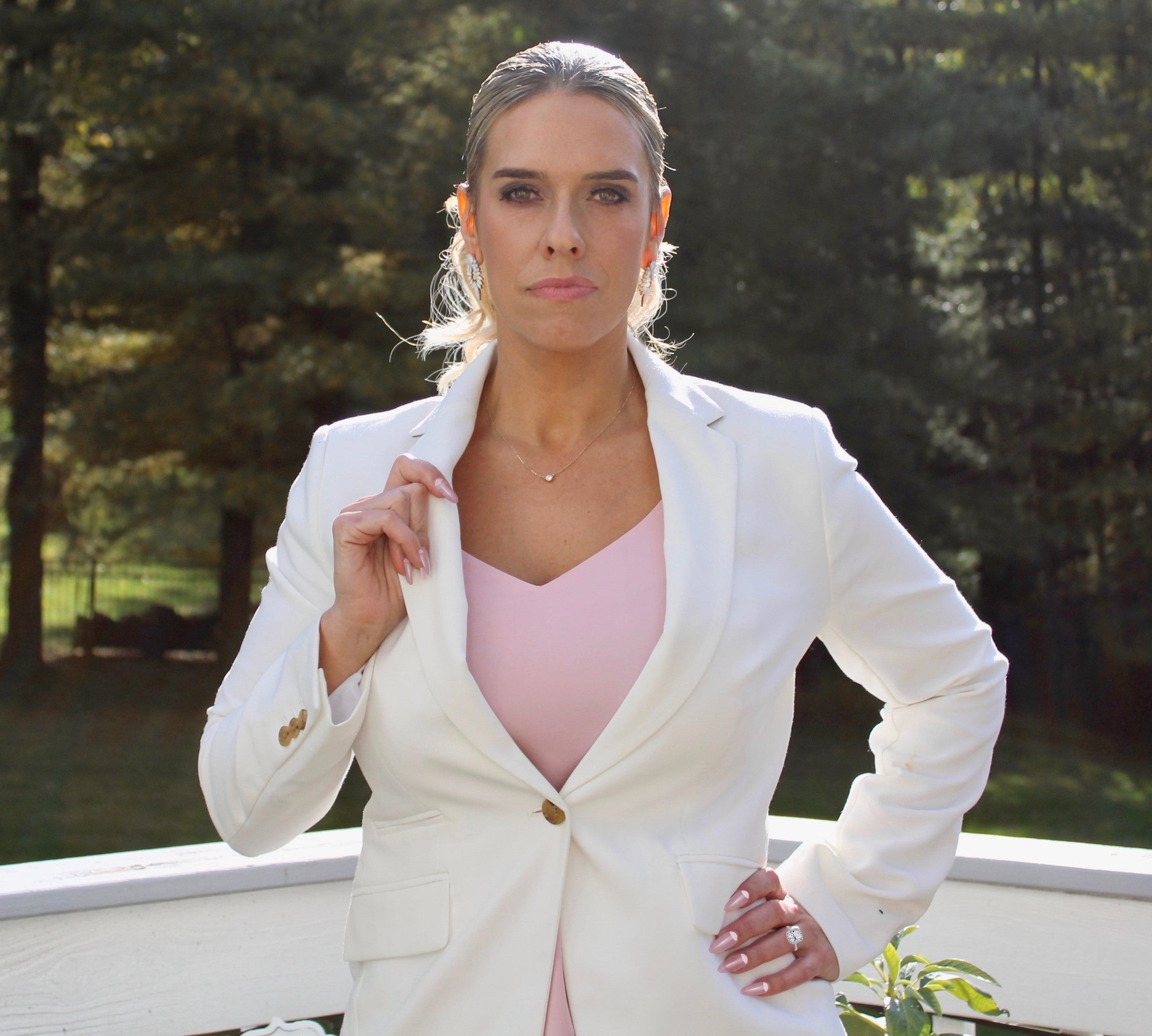 In honor of Breast Cancer Awareness month, Microbeau is especially proud to be highlighting PMU artist and founder of the Sauler Institute, Mandy Sauler. Mandy has been a successful PMU and medical tattooing artist in the tattoo industry for over 21 years. Her journey began at a young age as a traditional tattoo artist, taking after her mother who owns a tattoo shop in Pennsylvania. Eventually, she expanded her horizons and decided to complete an intense training program at the Florida College of Natural Health with the Whitney Center for Permanent Cosmetics. 9 years later, she chose to specialize in medical micropigmentation, and is now working diligently to perfect her craft. 
Mandy developed the Sauler Institute after she was approached by oncologists, university hospitals and out-of-state practitioners who were having challenges with meeting patients' demands. Despite being medical professionals and experienced in their field, they could not help their patients beyond the scope of their training. Because of this, Mandy made it her life's work to train others.  
According to her website, the Sauler Institute is an incredible organization that, "Provides services and subsidies for eligible individuals for non-medical services that are critical to a woman's quality of life and body image, and that are only partly covered by insurance companies, if at all."  
 Mandy's Work:  
Read along to learn some information about Mandy's experience in Areola Nipple tattooing, working with clients who are breast cancer survivors, and how she's been able to change their lives by reviving their confidence and womanhood.  
How would you describe your experience working with clients that have experienced breast cancer, and how do you feel you have impacted their lives? 
There truly isn't a more rewarding procedure. When working with breast cancer clients, there are lows and highs. There are so many emotions when they tell you their struggles and how they overcame what they went through. They are left with scars and mental trauma. I feel it makes me a stronger person and I know I have a greater purpose.  
I love working with breast cancer clients because they leave an impact on you after seeing how strong they needed to be to get through their treatments. It makes me appreciate them and makes you realize that no matter what, you could be going through something worse.  
The impact we leave on them is making them feel like a woman again. They are so grateful for the work we do, and we are lucky to be able to provide this service.  
What is one thing you wish the PMU industry knew about your specific type of work with clients who have experienced breast cancer? 
Areola Nipple tattooing is so much more than a cosmetic procedure. You get to change lives with your artwork. PMU artists don't realize that after we provide Areola Nipple tattooing for them, they feel comfortable with you and more than 50% of our breast cancer clients come back and get a cosmetic procedure. After everything they have been through, they just want to look and feel good.  
What are your favorite PMU procedures to perform?   
My top four procedures to perform are: Areola Nipple tattooing, Scar Camouflage, Reconstructive tattooing, and Eyebrows
Which machine works best for areola procedures?  
I currently am using the Flux S. I like working with a machine that has a 3.0 stroke or higher.  
What are your five essential tips for a PMU artist?   
Know your canvas, use proper equipment, stay educated, the more you do the better you become, and don't be afraid to try something new.  
How do you elevate the experience for a client?  
I think, in this situation, having a great education. This is like a medical procedure to your client, so treat it as such. The client feels more comfortable knowing that you know the different types of reconstruction; whether they were radiated or not and so on, and this lets them know that you have a greater understanding of their situation. There's nothing more secure for a client than when they walk in the door,  and they see no weakness.  
What are some best practices during procedures, and what to avoid?  
Know your canvas! Working on reconstructed breasts you will have to adjust the way you work depending on the area you are working.  You may have one side that's radiated and the other side that's not, and you may have scar tissue in certain areas, and in some areas may not. This means you will have to adjust the way you work your such as your speed and your depth. This is all really important to achieve desired results. 
You want to avoid over working on skin that has been compromised. You will have better color retention and a more realistic result.  
Could you share more details about your PMU educational master classes?  
Sauler Institute of Tattooing provides advanced and fundamental training for PMU and Tattoo Artists. We host a three-day advanced training and Areola Nipple tattooing. This training goes in depth on the different types of reconstruction. We hold nothing back.  We have live videos from some of the top hospitals and doctors in the nation. You will leave our course with no questions on color theory, equipment, insurance, billing or the artistry of this procedure. You will have your own live model to start your journey in changing people's lives. We are lucky to have trained some of the top artists in the industry today.  
Could you share background information on you as an artist and how you got started in the industry? 
I grew up in a tattoo shop. My mother owns a tattoo shop, M&M Tattooing in Pennsylvania. She's been in business for 35 years and is still going strong. I did my first tattoo on my skin when I was 13 and I haven't looked back. I did traditional body art for 17 years and about nine years into me doing traditional body work I discovered the world of cosmetic tattooing. At 22 years old I decided to train in permanent cosmetics. I was already tattooing body art for nine years at the time. I trained with a true artist named Melanie Whitney in Miami, Florida. For several years I was tattooing body art and permanent cosmetics. But one day I got an e-mail from the University of Penn Medicine in Philadelphia asking me to do Areola Nipple tattooing. This started my journey in medical tattooing. Being at one of the top teaching hospitals in the nation I was able to learn so much and do so much,  and through the years I've done thousands of areola tattoos. I've performed studies, been listed in medical journals, have spoke at plastic surgery conferences, traveled with the organization operations miles in Egypt, and now teach people all over the world.  
One thing I would love everyone to know is that I'm still learning. Areola and Nipple tattooing has given me a foundation for my medical tattooing. The list goes long on some of the other types of medical tattooing that we can do. Cleft lip, Top Surgery Phalloplasty Plasty Surgery, Reconstructive body parts such as belly buttons, web toes, fingernails and much more.