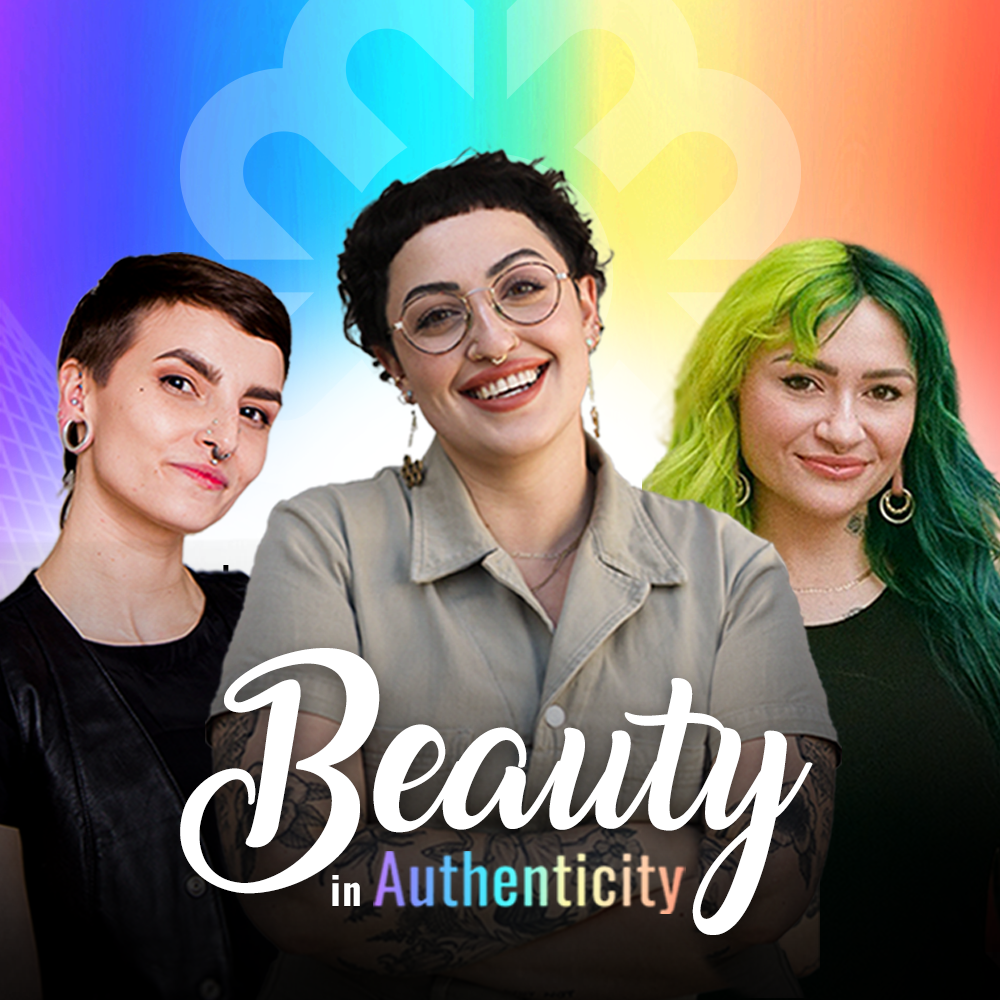 Many PMU artists have recognized the importance of providing gender-affirming services to the LGBTQI+ community, and have taken steps to become more inclusive and knowledgeable about the specific needs of their clients. This includes using gender-neutral language, offering consultations to discuss individual needs and preferences, and creating a welcoming and safe environment for all clients.
For nonbinary and transgender individuals, PMU can be a powerful tool in helping them to express their true gender identity. This can include eyebrow procedures to create a more masculine or feminine appearance, lip blush tattooing to enhance the appearance of the lips, and even scar camouflage to help conceal scars from gender-affirming surgeries.
Overall, the PMU industry has the potential to make a significant impact in the lives of nonbinary and transgender individuals, providing them with a means of expressing their true selves and helping them to feel more confident and comfortable in their own skin.
Microbeau has a vast offering of products for gender affirmation procedures such as the Flux S Max, Bellar Air, Vertix Needle Cartridges, and Evenflo lip and brow pigments. 
Microbeau is proud to partner with Nora Grace, Ari and Liv for Pride Month. Read below to hear their stories as they are making a life-changing impact in the lives of those around them.
Nora Grace, Cosmetic & Restorative Tattoo Artist
Q: Tell us about you
A: Hello! My name is Nora Grace and I am a Cosmetic and Restorative tattoo artist based in Los Angeles. I specialize in tattoos that look like natural enhancements rather than makeup, and I love to customize each service to the client's individual needs. I offer cosmetic services like nano brows, lip blush & lip neutralization, and freckle tattoos. The restorative side of my work focuses on 3D areola tattooing, nipple blushing & re-pigmentation, and scar camouflage.
Q: What has been your experience providing gender affirming tattoo services? How do gender affirming services differ from other PMU?
A: I like to think that all of the services that I offer can have the ability to feel gender affirming, and I try to keep that in mind during every appointment each person will have their own unique view of what gender-affirming means to them, so I don't think we should separate services into categories. Cosmetic tattooing is for every body! While one person may seek out areola tattooing after top surgery, another may find that nano brows or blushed lips is what induces gender euphoria for them. It is always a huge honor when a client chooses me to provide a tattoo that will help them feel like their truest self.
Q: What advice would you give an artist aspiring to offer gender affirming services?
A: If I could give advice to other artists, it would be to simply listen to the community you are serving! Always be open to learning new skills, new language, and new perspectives. Cultivate a space focused around the client's comfort and needs, and allow the client's vision of their ideal tattoo to guide you through the process.
Ari, Queer Restorative Tattoo Artist
Q: Tell us about you
A: My name is Ari, my pronouns are she/her/they. I am a Queer Restorative Tattoo Artist based in Sacramento, CA. I am 25 years old and have been in the industry for 4 years. I got into the restorative/cosmetic tattoo industry because of my own struggles with self-confidence and body dysmorphia. I pride myself in being a part of a niche industry, that is more than just for vanity. When a person does not possess the features that make them feel normal or attractive, it can be detrimental to their mental health and day-to-day life. Being able to customize your features is empowering beyond words. Restorative tattooing does not heal all the trauma a person has gone through but it is definitely a step towards a happier, more confident and well lived life.
Q: What PMU services do you perform?
A: I offer many services including, nano brows, lip blushing, freckle tattooing, previously tattooed brow cover ups (or reworks), 3D areola tattooing, restorative top surgery areola work as well as other gender affirming tattoos.
Q: What has been your experience performing gender affirmation PMU services?
A: With such a high volume of people receiving gender affirmation surgeries and treatments such as top surgery or hormone therapy. Oftentimes people are left with something that isn't quite what they imagined and desire help achieving certain features that their bodies simply do not possess. Thankfully with new technology and greater knowledge of the skin we are able to create a realistic representation of a person's gender.
Q: What inspired you to perform these services?
A: Being a part of the queer community, I have recognized a need for these particular services, in a safe and loving space. It has been a learning process but I am honored to be able to help folks represent and adorn themselves in an authentic way.
Q: How do gender affirmative services differ from other PMU services?
The Permanent Makeup industry has been focused on an idealistic standard of beauty. I truly believe beauty is in the eye of the beholder and I strive to stand by this idea by not gendering my services nor label them as makeup at all.
Q: What advice would you provide to an artist aspiring to perform gender affirmative services?
A: My biggest advice would be to immerse yourself into the LGBTQIA+ community.
Q: What are your favorite Microbeau products to use, if any?
A: I absolutely love Microbeau products! I've been using the Bellar for my services for many years but my new favorite product is the Vertix Pico and Nano cartridges. I also have an ever-growing collection of Evenflo pigments that I absolutely adore.
Liv, PMU and Cosmetic Tattoo Artist
Q: Tell us about you
A: My name is Liv (they/them), and I am a newer PMU artist out of Austin, Texas. A former mental health counselor with numerous chronic conditions, I found myself seeking that divine balance between caring for myself and caring for others. After much training, months of mentorship and a village of helping hands, I was fortunate to forge this marriage of my passions in cosmetic tattooing. In fact, last month marked one year as a working PMU artist!
I am so honored to be featured by Microbeau for Pride Month– the idea that PMU can be gender affirming is exactly what inspired me to break into the industry in the first place. Considering my limited experience as a newer artist, I am beyond humbled to share some of my knowledge on gender-affirming PMU with y'all—thank you for having me!
You can see more of my work and learn more about what I do through my IG @liv.austincosmetictattoos or on my website austincosmetictattoos.com 💙
Q: What PMU services do you perform?
A: Currently, I offer freckles and beauty marks (course coming soon), as well as ombré, powder and machine-based combo brows. I've been practicing nano brows for months, and finally will be ready to take models for that service this summer. It's my dream to offer areola reconstruction someday – one thing at a time!
Q: What has been your experience performing gender affirmation PMU services?
Quick disclaimer: It gets a little tricky sometimes discussing gender affirming services as a non-binary person; we do unfortunately have to refer to certain things in binary terms. A great portion of my clientele is made up of non-binary and otherwise gender-nonconforming folks. Every human has had societal and gender norms and expectations placed on us since birth; each of us gets to decide what affirms our gender presentation. Being trans non-binary myself, I have engaged in many forms of reclaiming my body — HRT, piercings, tattoos, etc. — and find that any deliberate enhancement of my vessel contributes to my sense of gender euphoria. As such, I deem most of my services performed on fellow non-binary and GNC folks to be gender affirming — yes, even freckles! Thus far, I've officially performed just two gender-affirming brow services—both for non-binary folks. But my arsenal of knowledge on this topic is vast and ever-growing! I'm so excited to add Nano brows to my services, as most of my clients who present more "masculine" seek out the hairstroke look.
Q: What inspired you to perform these services?
A: Story time! I fell in love with eyebrows when I began playing around with my own—well before I came out—to define shapes that felt more affirming to my gender fluidity. I realized how even the smallest tweaks can make such a difference!
A couple years ago, I was drooling over the idea of getting my brows done, but I worried: Would the artist try to give me a "feminine" shape? Would I still have room to use makeup to create more "masculine" brows when I want to present more masc? Not to mention, I've always felt very out of place at the average spa or salon and find myself being misgendered far more often in such spaces.
So, last winter, faced with burnout and a slew of unmanageable chronic symptoms, I had the realization that I could create that which I hadn't yet found: a truly inclusive space for PMU that honors and nurtures each client's individual nature so they can lean into their fullest expression of themselves. A former mental health counselor, I also saw PMU as an opportunity to continue helping others reclaim themselves, their confidence, inner peace and self-worth. And I'm so glad I took this leap of faith, as this journey has just been bolstering those values in me along the way, too.
Q: How do gender affirmative services differ from other PMU services?
A: Before discussing how gender affirming PMU services differ from regular PMU, I will first say: any PMU service can technically be "gender-affirming"; great PMU can affirm a woman's femininity, a man's masculinity, a GNC person's experience of their gender, and so on! But, when discussing gender affirming services for trans folks, there are many more factors to discuss than with your typical cis client.
At consult, it's crucial to ask about the client's goals (if any) in their transition and where they are in that journey. The subsequent conversations will be vastly different between, say, someone who's been on HRT for 10 years versus someone who just started it a couple months prior, or someone who's had FFS/FMS versus someone who plans to in the future.
Q: What advice would you provide to an artist aspiring to perform gender affirmative services?
A: As a trans non-binary person and PMU artist who offers gender affirming services, I have a LOT of advice for cis artists wanting to do the same!
Be humble, open, and only do this if it truly speaks to your heart. Speaking with trans folks about their gender dysphoria can be incredibly painful—baggage some have carried for decades—and you must be well-informed to be able to provide an inclusive, safe(r) space for such vulnerable discussions to be held.
Ask open questions and DO NOT make assumptions! Gender is expansive and experienced uniquely by each person. Just because your conditioning tells you a client seeking gender affirming services is a woman, doesn't mean they identify as such, nor does it mean they will be seeking masculinized brows.
Be curious, but more than that, be willing to do a LOT of research. That said, most of the knowledge that informs my gender affirming work cannot be found neatly packaged online. Definitely befriend other PMU artists who are part of the community doing this work—through a working relationship built on reciprocation, you'll have a lot of valuable insight to gain.
Last but not least—and honestly, this goes for the whole industry—LEARN TO NEUTRALIZE YOUR LANGUAGE! Yes—the PMU industry is dominated by women and statistically, more women are PMU clients. However! If the sheer amount of marketing I see that only addresses "ladies/women" makes ME feel invisible in this industry, imagine trying to attract trans clientele who don't identify with feminine terms of address, or who have been made to feel they don't present femininely enough to safely click with those terms.