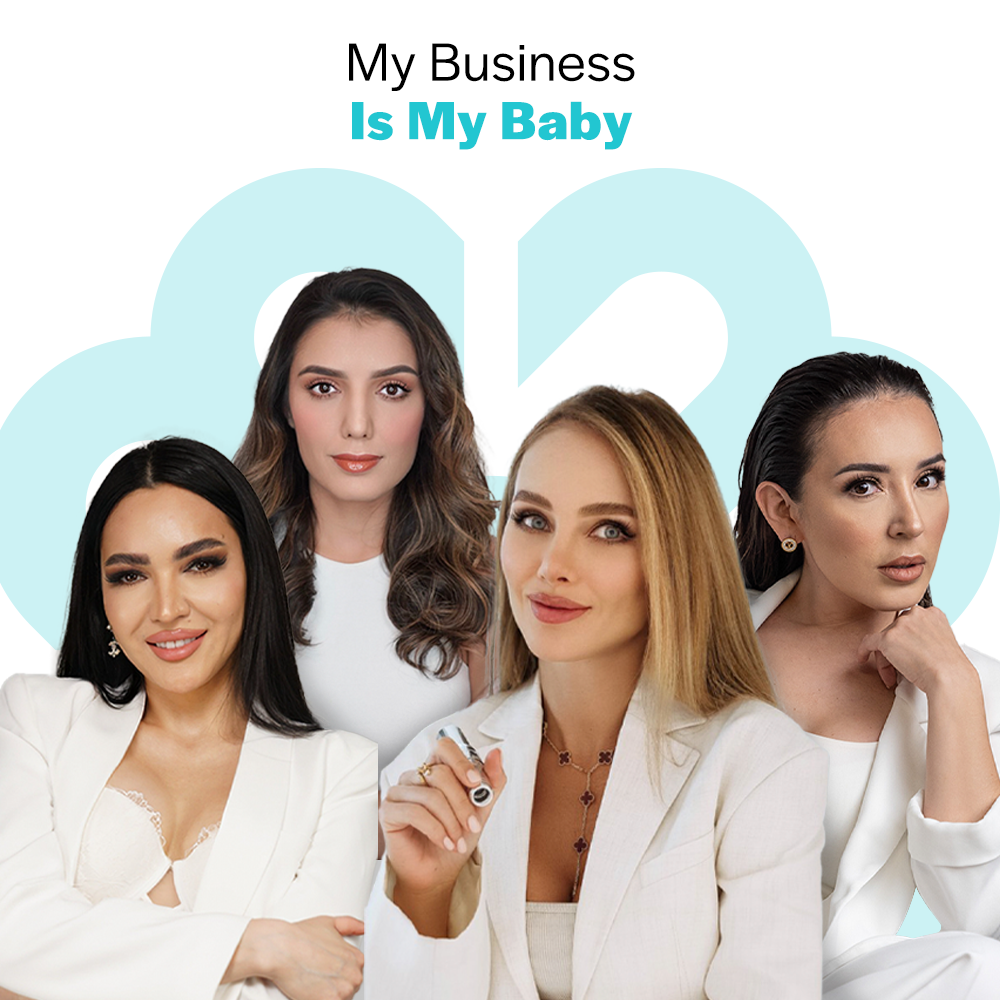 Mother's Day is a global holiday where women who are mother's are celebrated and recognized. This year, Microbeau has decided to take a little spin on celebrating Mother's Day. We are giving recognition to those women who have another baby, their business. 
Lulu Siciliano @siciliano.lulu
1. Tips for starting your own business?​
First you need to understand what your role is in your own business, because you can't do procedures, run social media, reply on calls, and build business strategies on your own. I like to start small and take everything as a learning curve. Take every client as a special case. Make sure every client is happy, because one unhappy client can ruin the business. I believe that your customer will find you anyway, just be true to your craft and be consistent with your brand's identity. Share real results and always relate to the quality of everything you do and use for procedures.
2. What is your biggest challenge?​
I feel sometimes that I don't spend enough of my time with my daughter or that I don't have enough energy to play with her. She is my love and companion, and I want to make sure that she gets enough of everything, because she is the reason for everything I do. And just like in any industry, yes there is some challenges with being a mother and a businesswoman. But when you have good time management, are driven, consistent, and passionate about what you do, nothing can stop you!
3. What drives you?​
The opportunity to be a positive influence and support for women to see the best in themselves and shine bright like a diamond, really drives me.
4. What's your inspiration?​
My inspiration is women in the industry. I love seeing so many amazing self-made beauty professionals that are dedicated to their craft with so much love and passion.

5. How to market yourself on social channels?​
Social Media and the PMU industry are very different now, and we need to evolve and learn about the impact of social media on PMU businesses. A lot of artists realize that there is no need to visually style their IG accounts, their customers just want to see how clients will look after the procedure, that is it. With so much competition in the industry right now, an artist needs to find what they can do different. I always advise artists to find their favorite technique and strive to provide top results. Specialize in only one thing, but be the best. You have to market yourself as a brand; your logo, colors, voice, music, and everything should be consistent, so that customers will perceive you as a brand and trust you.
6. How to expand your reach and build a relationship with brands that you'd like to collaborate with.
There are several options to expand your reach in the PMU industry. Participate in local and international championships, and collaborate with reputable brands. Our brand is open for collaboration with Academies, offering bundles and discounts for students with an option to customize color and logo of your brand on any Microbeau device. Another option is our influencer affiliate program, where influencers get paid commissions from sold products, like Microbeau machines, Vertix cartridges, and Evenflo pigments. Another great option is becoming an official distributor in your region, our brand will make sure to support and promote your business.
Tahmina Sarwari @elysian360studio
1. How to market yourself on social channels? 
First and foremost it's important to optimize your profile. Your profile will be your first, and possibly only opportunity to impress. Make sure all the relevant information is listed on your bio. Your bio should be short, informative, and include relevant links. Profile picture is very important, make sure it's flattering and professional! Refrain from using a logo as your profile picture.

Post regularly! When you post regularly, people get used to seeing your name in their feed, which makes it more likely that they will click on what you share. Focus more on video content, particularly reels, and interact with everyone in the comment section. I personally answer almost all comments, even if it's repetitive. Also, it is important to engage with your audience through DM!

Post educational content. Audiences, especially in PMU, engage a lot more with educational content.

Content must be high quality and engaging. Experiment with different lighting and iPhone settings to capture eye catching content. I keep my content short, to the point, and generally fast paced, as people have a very short attention span these days!

2. Tips for starting your own business?
Once you decide PMU is your dream career, you may be wondering how to start your own business.
Here are some tips:

Research: It is extremely important to do your research about rules and regulations in your state and county. Some states are more strict than others. PMU falls under a tattoo license, the best place to get more information would be to contact your local health department.

Certification/Training: The most important part is learning the skill and choosing an experienced trainer. The only way to do this is to take a quality course, where you will learn all about PMU, tools, skin anatomy, color theory, mapping, and so on. Make sure the trainer is reputable, and that there's ongoing support after the class. The class must be hands- on, meaning that you'll get to work on a live model under your trainer's supervision.

Set up your place: In order to start working, you need to set up your own workplace. Choose your location carefully. Consider your options; you can rent a space, rent a chair on daily, monthly basis or work commission based. Weigh all the pros and cons of each option. Remember, there's significant cost involved when you set up your own shop, it's recommended to rent a room or chair while you're building your clientele and eventually when you start doing well financially, you can open your own studio or storefront.

3. How to expand your reach and build a relationship with brands that you'd like to collaborate with.
Since Instagram started sorting posts on users' feed with an algorithm, many of us have noticed a decline in our organic reach and engagement. It's important to adapt our strategy and keep up with the trends to an extent if it feels authentic to you. Find your optimal time to post, if you post consistently you'll find out that there's a pattern. Your followers will be active at certain times, or days of the week. You can find this information by checking your business insight on IG.
It's important to experiment with a range of different content. Videos consistently perform well, especially reels at the moment. Connect and engage with other artists and brands. If there's a certain brand you would like to collaborate with, make sure you genuinely like their products and would actually purchase them. When you take the time to build a strong, transparent, and mutually beneficial relationship with a brand whose audience naturally aligns with yours, it will benefit both!
Lady Sutachan @ladybrowsmia
1. How to market yourself on social channels?
I believe that to market yourself on social media you need to share your journey, because we all have our own story. Create a connection with your audience, it's important to build a community and engage with it. Show yourself, not just your work, people want to see who is behind the art.
2.  Tips for starting your own business?
I will say that when starting a new business you face many challenges, but it is a risk that you will take to grow, don't be afraid to ask for help. Creating a business plan and doing your research is important. If I could go back, the only thing I would do differently would be to use a different name because at Lady Brows we don't just do brows now, but other than that, I am grateful for mistakes because they helped me grow.  I am grateful that I can inspire and help so many people to do things right.
3. How to expand your reach and build a relationship with brands that you'd like to collaborate with.
Networking is key, not only do you meet others, but they get to know you, show your art, and show your strengths both personal and professional. Going to conferences is something that has opened many doors for me. You have to knock at doors sometimes, some will open, some will not, but know that you can achieve anything in life if you work for it.
Maya Zarova @mayazarovapmu
1.How to market yourself on social channels?
Exposure, you have to be in front of people daily. So, the more eyes that see you the better your percentage of success. Eye appeal, what you bring to the public to see, has to be eye catching. Stay current on trends, techniques, and information. Consistency, be repetitive in your actions regardless of mood or motivation. Transparency, be frank and honest with yourself and your customers.

2. Tips for starting your own business?
Reinvest most of your income back to your business
Be patient, give the process time to manifest results.
Think about your reputation and don't chase fast money.
Be aggressive, you have to be competitive.

3. How to expand your reach and build a relationship with brands that you'd like to collaborate with.
Demonstrate the quality of your work with products that you desire to collaborate with. Bring as much exposure and attention to your media accounts and reference collaborative products whenever possible. Always give honest and truthful assessments about your favorite products.