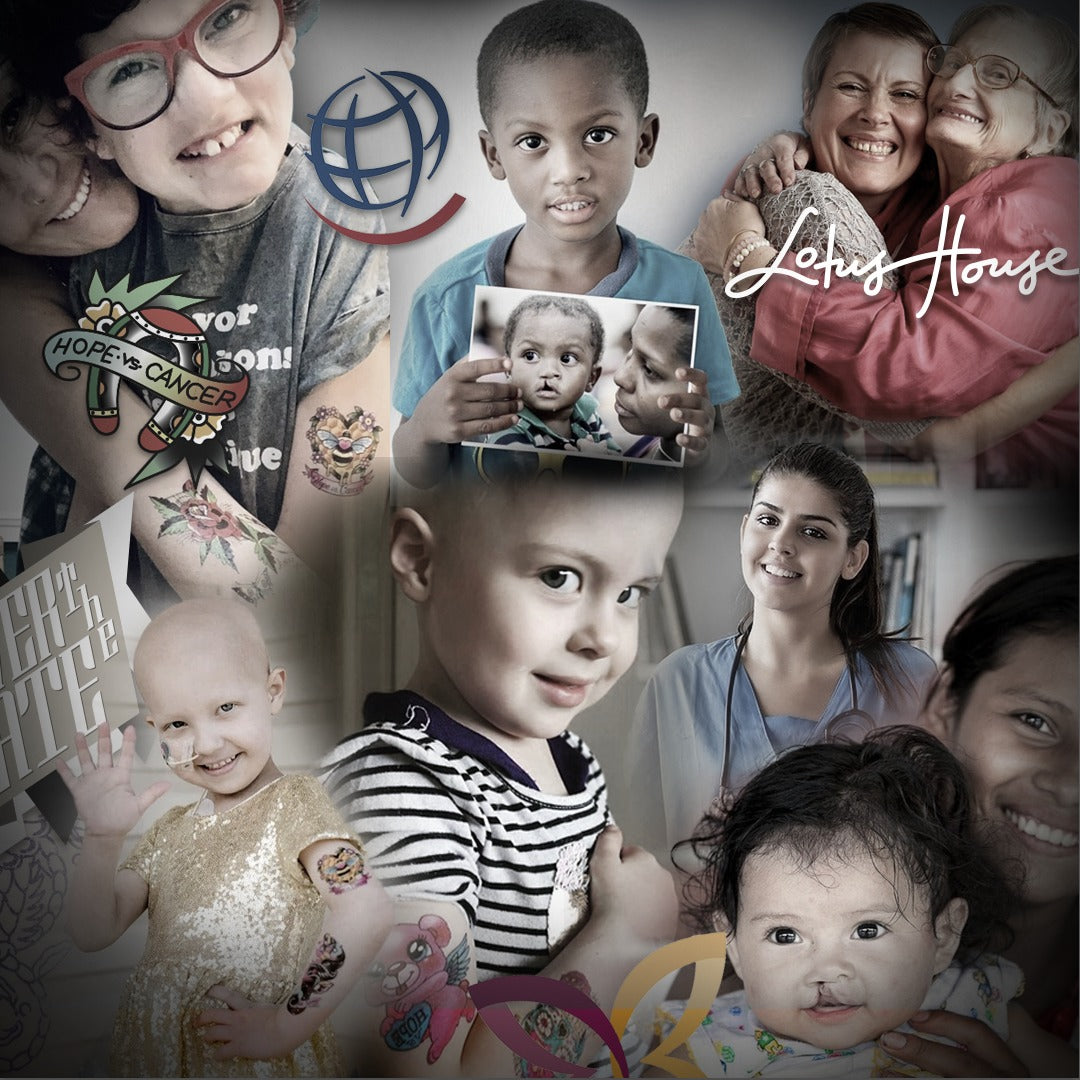 Since 2020, the world has gone through a roller coaster of events, and its chaos has left Body Arts Alliance (BAA) - and its members - feeling generous. Throughout 2021 the BAA took part in multiple charities, and we'd like to highlight some of these organizations so you can give back any way you can.
The first is #CoverTheHate, an extraordinary movement that started with Billy White, an artist in Ohio. Hoping to reduce hate within the world, White advertised free hateful tattoo cover-ups for anyone in another - no - better chapters of their lives and ultimately inspired other artists to do the same. BAA partners such as FK Irons, World Famous, Ultimate Tattoo Supply and Tattooderm, donated machines, inks, needles, machines, and so much more. 
The next charity that we were happy to support is Hope vs. Cancer, a one-of-a-kind pediatric cancer foundation that aims to spread awareness, and most importantly, to lift children's spirits while undergoing treatment. Working closely with tattoo artists across the globe, Hope vs. Cancer hosts events and ultimately raises money for advanced pediatric cancer research. FK Irons has donated over $100,000 to this uniquely beautiful foundation, and even some of its ProTeam artists have offered their time to create specially made temporary tattoos for the kids.
Miami Lotus House is another nonprofit the BAA has been generous too. A shelter dedicated to improving the lives of women and children who are experiencing homelessness. Providing sanctuary, support, education, tools, and more to empower and help them heal. Microbeau donated $4,600 to the Miami Lotus House foundation.
Microbeau also donated PMU supplies to Mandy Sauler, a medical tattoo expert who's donating her time to help Operation Smile in Egypt. Operation Smile is a nonprofit organization whose mission is to improve the lives of patients with cleft conditions. Sauler helps clients by implanting a small amount of pigment to the dermal layer of the skin around the lip line creating a lip shape. Sauler is always searching for artists that are willing to donate their time and services to organizations like this.
The final - and most recent - contribution is during Breast Cancer Awareness Month to the Living Beyond Breast Cancer (LBBC). For 30 years Living Beyond Breast Cancer has worked to inform the world that there's more than one way to have breast cancer, and to provide trusted information, a supportive community and so much more for patients who are currently battling - or recovering - with Breast Cancer. FK Irons and Microbeau decided to honor this health campaign by releasing a special edition Pink Ribbon EXO and taking $75 OFF the Bubblegum Flux S. Each machine sold, FK Irons and Microbeau will donate up to $75 for to the LBBC organization. 
Remember to recognize that you may have the power to help organizations like these. Any contribution goes a long way, and whether you donate time or resources, it can go a long way.