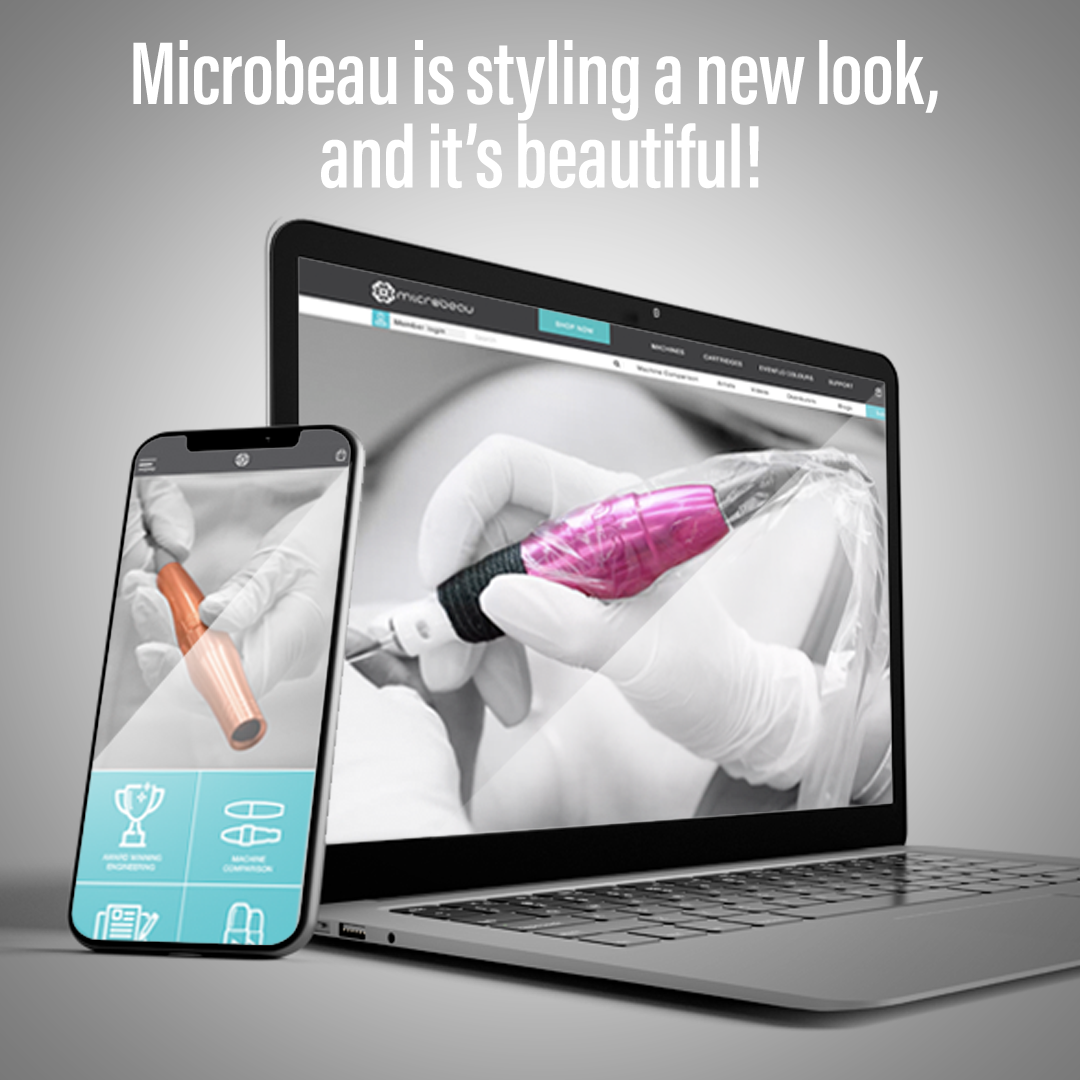 Have you noticed anything different? Don't you notice?! Microbeau.com got more than just its hair did, it got a whole site redesign, and it's beautiful! Designed to be user-friendly and give you – our valued customers - a much better online shopping experience. Now with fewer clicks, easy-to-find information and our new filtration system, you can shop all your PMU needs quickly and easily. 
What's New?

Shop Filter System
With Microbeau's inventory growing with each passing product, it can be difficult to pinpoint the equipment you need for your PMU specialty. That's why we've redesigned our filtration system so you can find the machine and tools you need to enhance your client's beauty.
Narrow down your search and start experiencing the harmonious extension of our devices between your body and mind.
Meet Microbeau's Experts
We've set aside our Elite artists program and are happy to introduce Microbeau's Expert artists. A group of international artists who achieve beautiful, natural-looking results by relying on Microbeau's top-of-the-line equipment. These artists work each day to perfect their specialty and enhance each client's natural beauty. Witness incredible work and learn from the industries greatest. It's time to start taking beauty into your hands.
Optimized Product Pages
Working closely with our hardworking Software Engineers, and taking into consideration your most valued feedback, is what helped us design each product page to equip yourself with the tools and knowledge to succeed within the PMU industry. Each product has a breakdown of the machine's revolutionary design, and all machines - and its bundles - can be found on its product page, ultimately reducing your search for the tools you need.