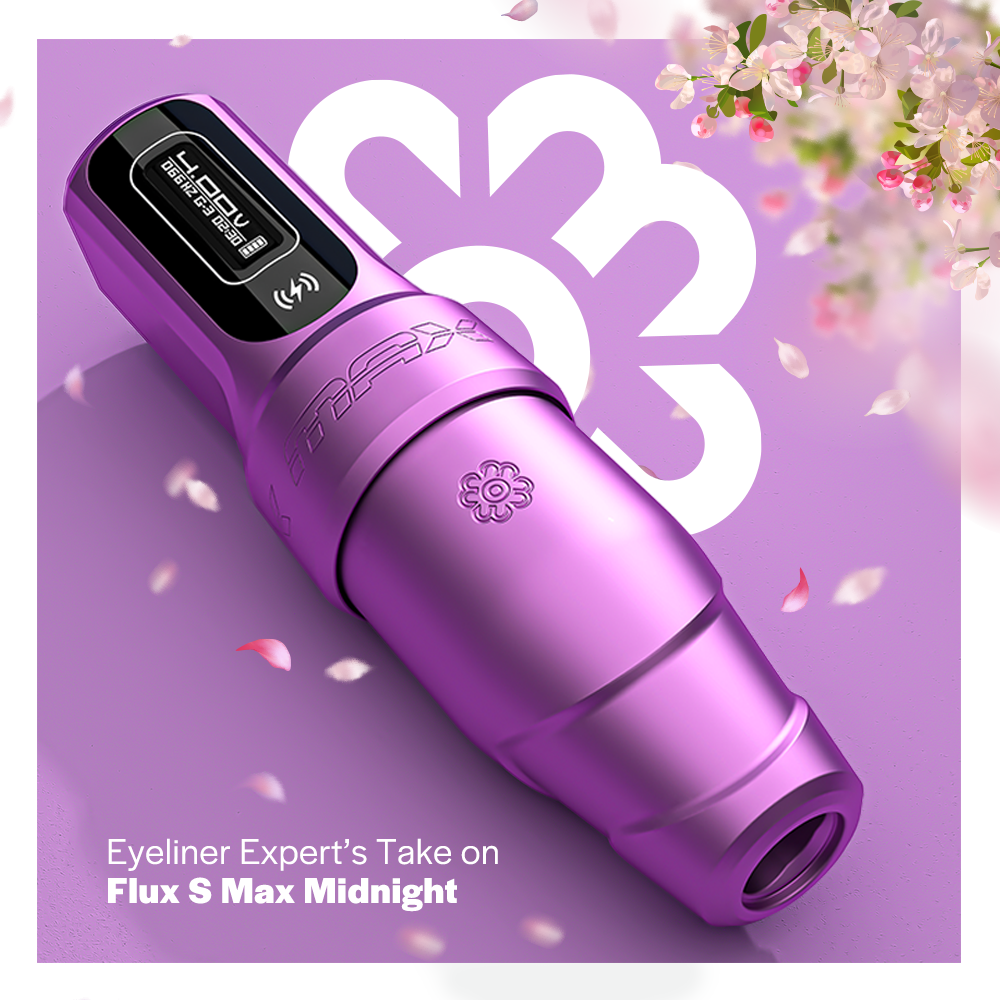 Learn about why artist are loving the universal, Flux S Max Midnight. Artists Lucia and Lisa both use their Flux S Max Midnight to execute flawless eyeliner procedures.
Lucia Vaira @lvbeautymiami
I am Lucia Vaira, I am an Argentinian permanent makeup artist with over 15 years of experience in the beauty industry. Over the past 7 years, I decided to specialize in PMU after realizing the great need that women have for a permanent solution to not need to wear makeup everyday. I have worked for the last 8 years solely in PMU, more specifically in brows and eyeliner procedures. One of the quotes i live by is " My dream is not only to make women more beautiful but to make them happy.
I feel like my experience as a makeup artist in fashion, TV, and fashion shows, have helped me develop an extensive background and a unique technique for eyeliner procedures in each of my clients. My experience as an MUA has provided me the necessary tools to get to recognize the clients' eye shape, their skin type, and the form to best enhance their natural beauty.
I've had the grand pleasure of using various Microbeau machines including the Flux S Max Midnight, Bellar Air, Flux S, and Xion S. My favorite is the Flux S Max Midnight because it is universal, comfortable, quiet, has minimal vibration, and provides consistent results.  Eyeliner procedures require extreme precision and the Flux S Max is the perfect device for this. 
My advice to artists that are starting out in the PMU industry is to traIn with the best possible masters. I advise that they take their responsibility to the client very seriously, and that they get equipped with the best tools. Practice, consistency, and good training are key.
Lisa Klamka @Hollywood_beautyacademy
My name is Lisa and I have online academy and PMU studio in Bangkok, Thailand with more than 5 years experience in PMU, and 10 in the beauty industry.
I do classic eyeliner, lash line, and eyeshadow effects. All possible eye techniques.
For shaded eyeliner i love to use Flux S Max midnight for a beautiful, natural finish and for lash line, i use the Flux Mini.
I advise artist beginning in the PMU industry to learn the right techniques, work hard, practice a lot and you will be successful.