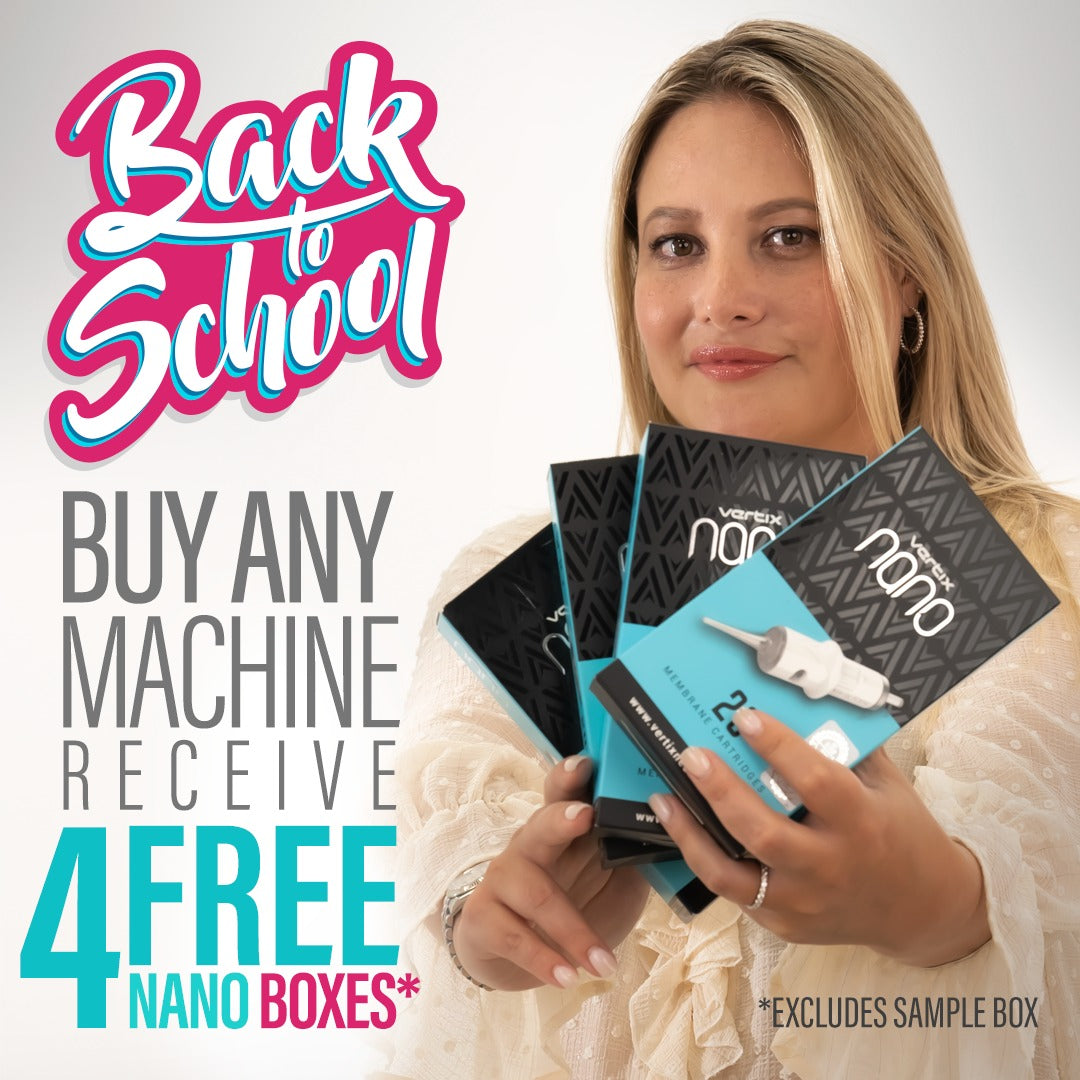 Attention PMU artists! The start of classes is just around the corner, and here at Microbeau International, we strive to provide the right tools to succeed within the industry.
That's why starting August 23 until August 31, we're offering 20% off all our Evenflo Colours single bottle pigments, so stuff your shopping cart and pick up those tones you've been looking for. Add some highlights in your life with AlterWhite, or intensify pink tones with our Pinker. We're also giving 4 FREE Vertix Nano Needle boxes with every Microbeau machine purchase - sample boxes excluded. All you need so you can achieve incredible results.
Shop here for Microbeau machines.
Shop here for single Evenflo Colours Pigments.
Here at Microbeau, we understand that not everyone has the privilege to receive the tools needed to succeed in the classroom. That's why we're working with The Education Fund to raise money so we can ensure every child has the opportunity to maximize their potential and graduate with nothing but hope for the future. 
Established in 1985, The Education Fund was given a grant from the Ford Foundation which allowed it to expand its mission - to create opportunities for all children to succeed. Since its establishment, The Education Fund has developed a variety of programs such as: SmartPath, which helps underprivileged high schoolers to prepare for college; or the Innovator & Adapter Grant, which funds innovative learning opportunities teachers wish to implement within their classroom. These are just a few of the current programs The Education Fund has established.
This non-profit has successfully adapted in a variety of urban markets across the globe and has been rewarded multiple national awards.
Before checking out, you can use some of the money you saved buying beautiful pigments to donate either $5, $10, $20, or more for The Education Fund, and we'll match your donation. 
Give a child a chance to succeed in school.