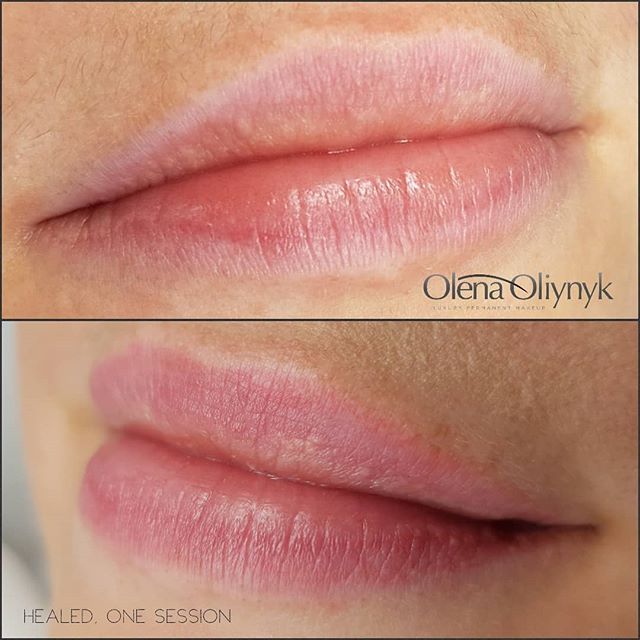 Of all our features, we love to show off the lips the most – shiny, pouty, inviting and perfectly colored. But what if your lips are thin, or unevenly proportioned? You might have friends who have used expensive filler processes and the idea may have crossed your mind. There are some things you should know. Different kinds of fillers and injectable processes have a downside, and especially Botox can end up changing your lips irreversibly. Hyaluronic acid-based fillers are considered better, but the cost starting at $1,475 is out of range for many. How can you get the lips you want for a fraction of the cost of cosmetic fillers? With PMU, you can have perfectly shaped lips that complement your natural beauty, will last you as long as a hyaluronic acid filler, and will give you perfect color and texture.
Microbeau's Elite artists use the Spektra Xion S PMU device for most if not all their permanent makeup procedures, especially when it comes to the lips. The Xion S has a slim, pen-like design that gives artist the control and closeness for the precision lining of those beautiful lips. This is the best alternative to fillers. No risk of distortions, lasts as long or longer than fillers, will save you money and the nicest part – you'll have perfectly shaped and colored lips looking fresh all day, every day. Many Microbeau's Elite artists like award-winner Olena Oliynik specialize in lip PMU.
Why is the Xion S so perfect for lip procedures? Aside from its comfortable, lightweight (4.7 oz) design, our Microbeau Elite artists tell us the Xion S allows them to get very close to their work. The maneuverability of the Xion S is ideal for the accuracy in lining and coloring the lips, and its one-turn Give dial allows adjustment and flexibility for perfect needle tension. The best part of all? Techniques that in the past would take hours are now done in a short time, and there is much less pain – as a matter of fact clients use the time to catch up on Social Media during treatment!
Get a perfect Kisser in time to pucker up for the Holidays. Consider PMU lips as a safer and better alternative to fillers.